According to news on May 10, Alibaba celebrates its 17th "Ali Day" on May 10 every year. Alibaba once again opened its national parks and welcomed 37,000 employees' families, relatives and friends to "visit relatives". It is worth noting that Jack Ma, who has not appeared in public for a long time, also appeared at the Hangzhou Ali headquarters that day.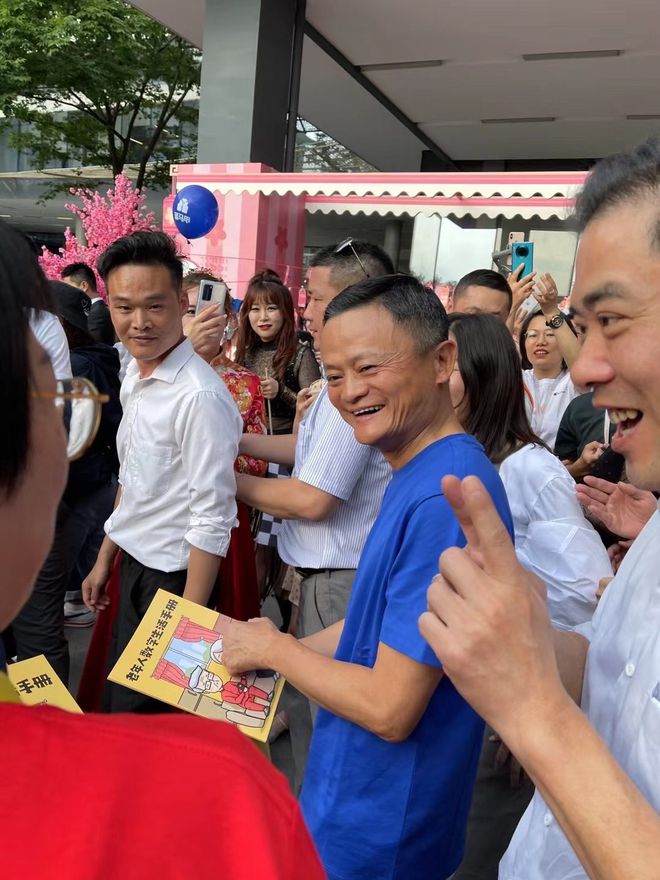 Picture source network
"We have experienced the epidemic in the past year. At present, many of Ali's overseas employees are still working from home. At this special moment, I sincerely thank Ali's relatives and friends. Ali's development is inseparable from everyone's warm companionship. Thanks to relatives and friends for silently behind the scenes. At the "Ali Day" family and friends meeting, Zhang Yong, Chairman and CEO of Alibaba Group, mentioned "grateful, thankful" more than ten times in his speech at the "Ali Day" family and friends meeting.
It is understood that "Ali Day" originated from "SARS" in 2003. At that time, because an employee was diagnosed as "suspected", all Alibaba employees had to move their computers home and work in isolation. Thanks for their perseverance during those hard years. , I am grateful for the warm support of my family. Since 2005, Ali has decided to set May 10th every year as "Ali Day", and since 2006, it has held collective weddings for employees every year.
At the "Ali Day" meeting, Zhang Yong told his relatives and friends that more than one-third of Alibaba's current employees are girls, and he believes that this ratio is still low. "Alibaba has always been a company that advocates that girls should occupy half of the sky, and more than half of the sky. We will continue to carry forward this good tradition." He said humorously that many families are actually girls in the decision-making center of consumption. "So we need more Many sensibility. (Currently) Although there are many boys, boys also need to learn from girls and be more careful."
Zhang Yong reported to his elders, relatives and friends on the spot: In Alibaba, employees are the "first customers". There are no bad employees, only employees who are not in the right position. Prior to this, it has continued to upgrade the internal transfer system, encourage the cancellation of weekly reports, increase meal supplements, and pay more to grassroots employees… At present, 52% of Alibaba's employees are born in the 1990s and will continue to expand school recruitment this year. "Ali was created by young people who have good wishes for the future. The organization will be more agile and provide young people with more innovation opportunities."
A cheerful aunt "asked" Zhang Yong with concern on the spot: Knowing that you sing well, which singer do you like? Do you have time to sing K? Zhang Yong answered: Yes! Work happily and live seriously. I really like Li Jian and Mao's hard-to-do songs. I'm busy and I will find time to sing K. Even active spoiler: I usually like to drink beer near the company.
This year's "Ali Day" coincides with Mother's Day. In order to thank relatives and friends, Alibaba's Xixi Park has prepared thermos cups for every mother who visits, and provided anti-lost stickers for children. All security guards have wedding candy in their pockets. The canteen is equipped with children's meals. Singles also have places to go, and the annual "blind date" will continue to open for business.
The 102 couples who were invited to the collective wedding this year will check into the unified hotel one day in advance. The couple will take the environmental bus from the hotel to the company to participate in the collective wedding. When the wedding is over, the "return to their parents" link will be picked up by colleagues in the department. department. (Yan Yan)
Source: NetEase Technology Report, translated by Google Translate