On May 9, the regulatory filing documents submitted by Amazon to the U.S. Securities and Exchange Commission (SEC) showed that its founder and CEO Jeff Bezos (Jeff Bezos) cashed out $5 billion worth of Amazon in 4 days stock.
Regulatory filing documents show that from Monday to Thursday, Bezos sold approximately 1.5 million Amazon shares at an average price of approximately US$3,350, netting a net profit of US$4.9 billion. The sale reduced the total number of Amazon stocks he held from 53.2 million to 51.7 million. As of Friday's close, Bezos holds 10.3% of Amazon's shares and is valued at $170 billion.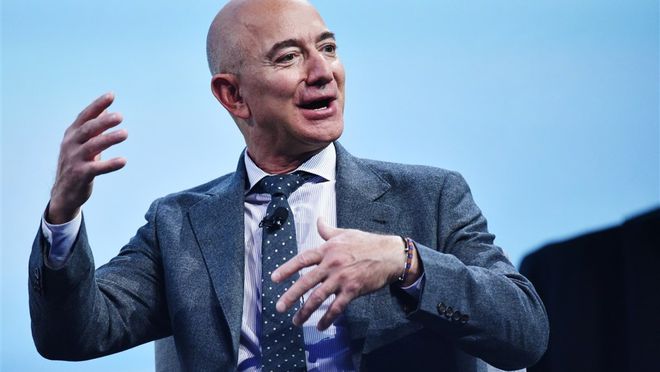 The sale of these shares by Bezos is part of a pre-arranged trading plan. This is also the first large-scale cash out this year after he sold $10 billion worth of shares in 2020. Another document previously submitted to the SEC showed that Bezos may sell another 500,000 shares in the next few days.
Bezos has previously stated that he will sell $1 billion worth of stock each year to fund his aerospace company Blue Origin. He also pledged to provide $10 billion in funding to the Bezos Earth Fund, which is dedicated to helping tackle the climate crisis. It is unclear whether Bezos' recent cash-out proceeds will be used to fund these two projects.
Bezos told employees in February this year that he plans to resign as CEO in the third quarter of this year, and Andy Jassy, head of Amazon's cloud computing department, will replace him. Bezos will become the executive chairman of Amazon, focusing on "new product development and early planning."
According to data compiled by the Bloomberg Billionaires Index, Bezos is still the world's richest man, with a wealth of US$192 billion. Tesla CEO Elon Musk ranked second with a net worth of US$184 billion.
Amazon's stock price soared by more than 74% last year, as investors bet that online shopping will surge during the outbreak and there will be greater demand for cloud computing services. As of Friday's close, the stock has gained about 3% year-to-date. (Little)
Source: NetEase Technology Report, translated by Google Translate